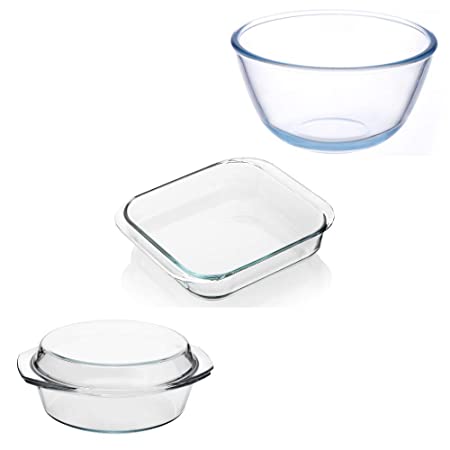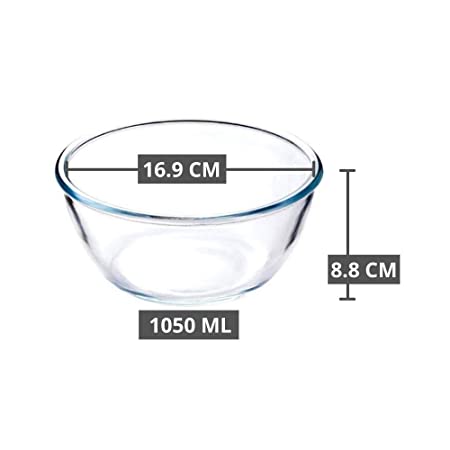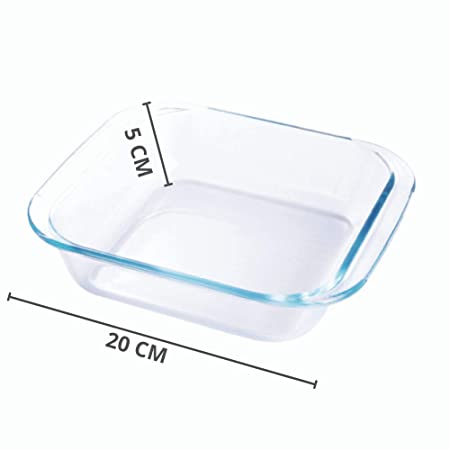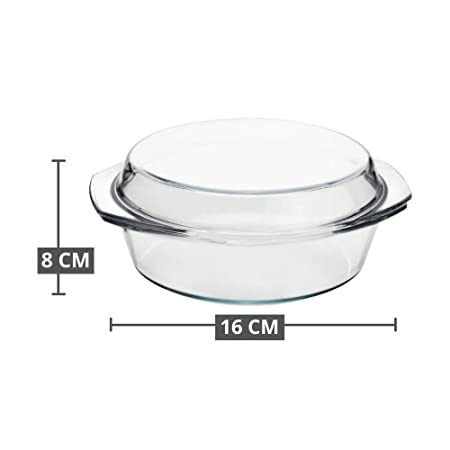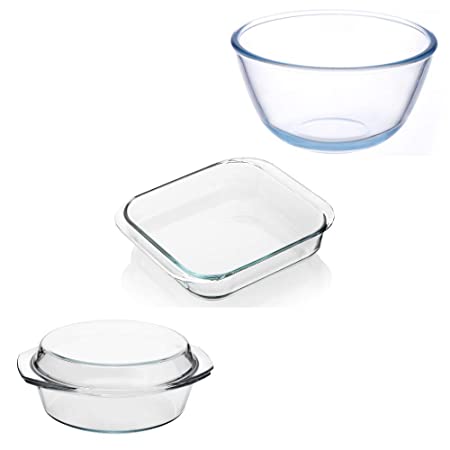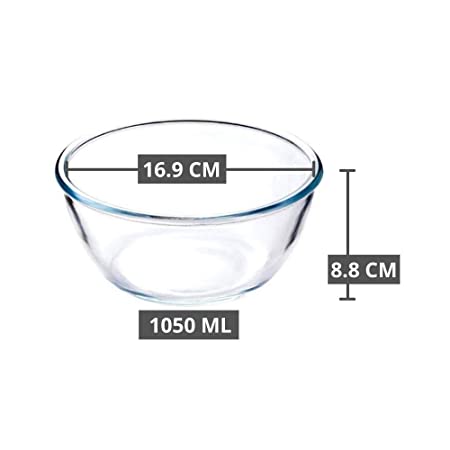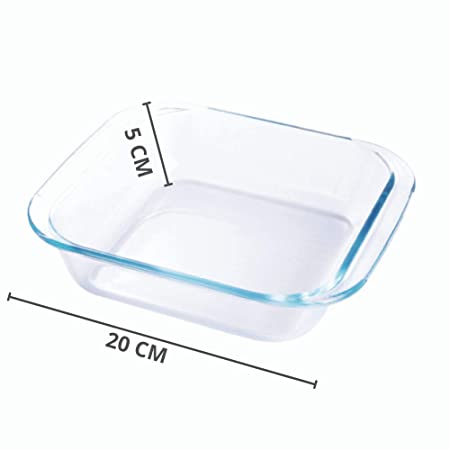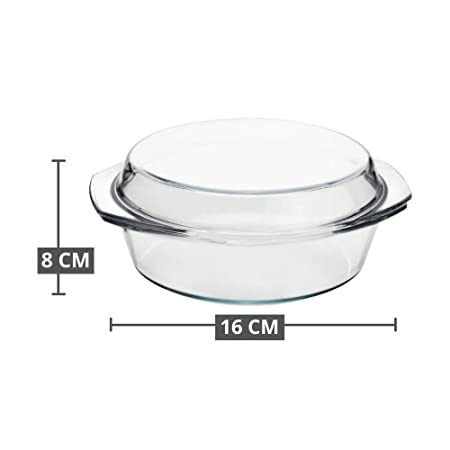 Mixing Bowl - Square Dish and Casserole, (Bowl-1050ML, Dish-900ML, Casserole-700ML)- Set of 3
Regular price
Rs. 3,577.50
Sale price
Rs. 3,577.50
Regular price
Rs. 3,975.00
Tax included.
Bowl is made of 100% borosilicate glass and is guaranteed to withstand temperatures of up to 350°C.

Set of 3

Material :- Borosilicate Glass

Bowl- Capacity(ML): 1050 ml, Dimension(cm): 8.8x16.9x16.9 cm || Square Dish, Capacity(ML): 900 ml, Dimension(cm): 20x20x5 cm || Casserole, Capacity(ML): 700 ml, Dimension(cm): 18.6x16x7.9 cm

1 Year Door Step Replacement Warranty against Manufacturing Defect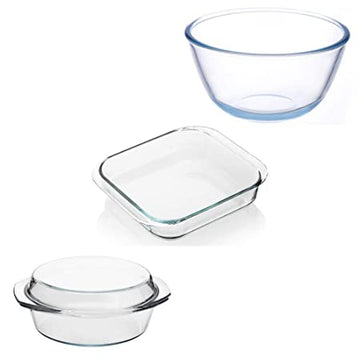 Mixing Bowl - Square Dish and Casserole, (Bowl-1050ML, Dish-900ML, Casserole-700ML)- Set of 3
Regular price
Rs. 3,577.50
Sale price
Rs. 3,577.50
Regular price
Rs. 3,975.00
Glass Confidence
Made of borosilicate glass , these bowls are free of chemicals found in plastic and stainless steel. And the glass is on-porous, so it won't discolor and retain smells.
Designed for Perfection
The bowls are crafted of exquisite, clear borosilicate glass, it allows you to see exactly what you put into each bowl, serve your meals in a stylish and elegant fashion and easily identify leftovers.
Femora
Promise
Our products are made to the highest standards fusing safe and eco-friendly composition with a cutting-edge design which will be an experience for years to come.