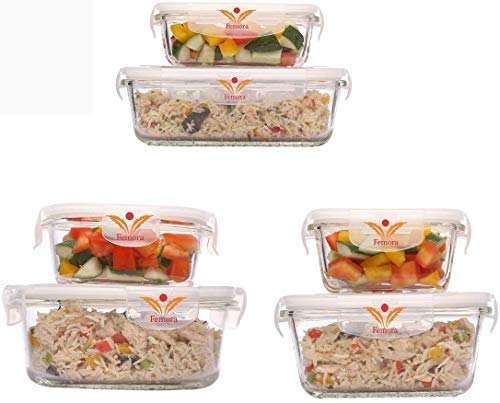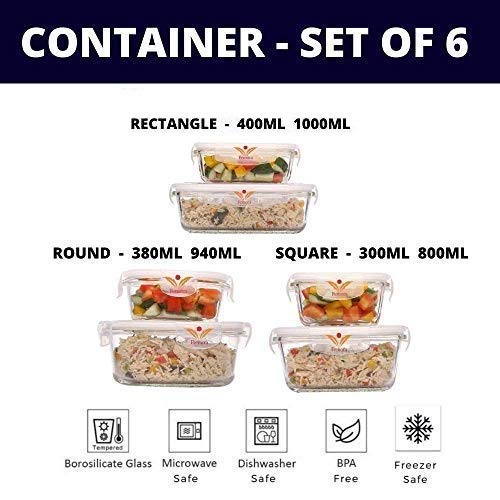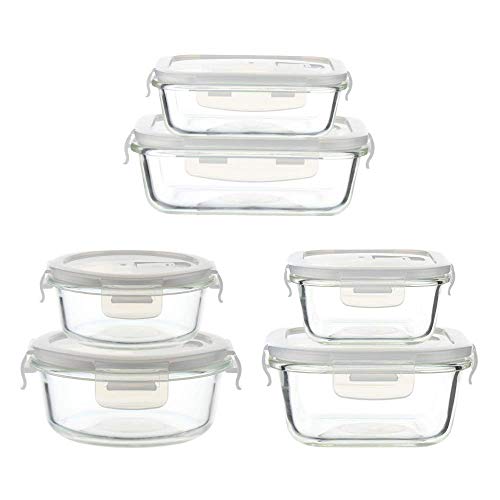 Borosilicate Glass Square, Round, Rectangular Container Set Of 6 (Medium)
Regular price
Rs. 5,625.00
Sale price
Rs. 5,625.00
Regular price
Rs. 6,250.00
Tax included.
Features:- 

Air-tight, Leak-proof Containers ? You can use them for Storing, Reheating, Baking and Serving, made from high quality borosilicate glass- non toxic, no odour and stain proof.

Set of 6

Material :- Borosilicate Glass


Capacity (ML): square-300ml, 800ml, round- 380ml, 940ml, rectangle- 400ml, 1000ml 

Dimension(cm): square-13x13x5 cm,15x15x7cm, round- 14x14x7 cm, 17x17x7 cm, rectangle- 14x11x5 cm, 20x15x7 cm

1 Year Door Step Replacement Warranty against Manufacturing Defect.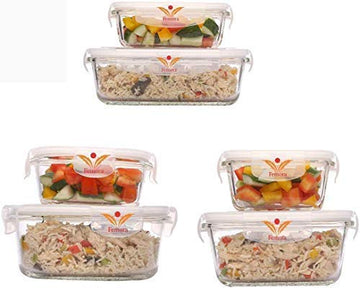 Borosilicate Glass Square, Round, Rectangular Container Set Of 6 (Medium)
Regular price
Rs. 5,625.00
Sale price
Rs. 5,625.00
Regular price
Rs. 6,250.00
Borosilicate Glass
No more worrying about plastic containers contaminating your food or the environment.
Designed for Perfection
These containers are perfect to pack for work, to the gym or for travel. The leak proof design ensures that your purse or bag stays clean, and the airtight silicone seal keeps the freshness sealed in, so you can have fresh food anytime, anywhere!
Femora
Promise
Our products are made to the highest standards fusing safe and eco-friendly composition with a cutting-edge design which will be an experience for years to come.
Additional Information
Air-tight, Leakproof Containers – You can use them for Storing, Reheating, Baking and Serving, made from high quality borosilicate glass- non toxic, no odour and stainproof